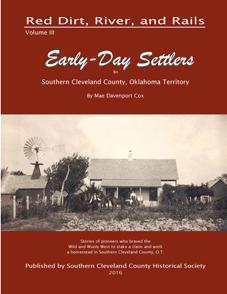 Families in Book
Abernathy, Ernest Morgan
Adams, Thomas J.
Alexander, William W.
Alford, John Weller
Amrein, Karl
Amrein, Karl Frederich 'Fred'
Amrein, Otto
Amrein, William M.
Appleby, James Newton
Appleby, Walter E.
Appleby, William Hezekiah 'Wid'
Ashton, Andrew Jackson
Austin, Frederick 'Frank' Wayne
Barber, Albert Tilford
Barnhill, Edwin Marion
Bates, Joseph Newton
Belew, John Wesley
Bertrand, Bernard Bonduel
Bertrand, Lawrence Joseph
Black, Alimoth Burton
Black, Early Jefferson
Black, Murray Washington
Black, Samuel Smith
Black, Walter Green
Black, William Lafayette
Booker, John Ross
Boston, Jefferson Davis
Bowman, Leonidas 'Lon' Franklin
Brown, Henry Perry
Brown, Jesse Jarrett
Brown, John
Bryan, Sims Kelley
Buck, John Turner
Bull, Henry Lafayette
Burkett, James Carlos
Burkett, James Marcus
Burlison, Joseph 'Joe' B.
Burton, John
Butler, John Calvin
Butler, John Herman
Cambron, Aaron Bailey
Cambron, Elijah 'Lige' Allen
Cambron, Jeptha Jefferson
Cambron, William Allen
Camp, Charles Brooks
Camp, Madison Butler
Chenoweth, Jesse Jay
Clark, Henry Harrison
Coffey, Reuben Zachariah
Corbett, James Pleasant
Crapper, Levi Zane
Critcher, Henry C.
Critcher, Robert A.
Critcher, Thomas J.
Cure, Austin Jewett
Curren, John Philpot
Curren, Robert H.
DeWitt, John Pindar
DeWitt, Larkin John
Dorrance, Mary Elizabeth Powell
Dunaway, Jane English (Dr.)
Everhart, Nickolas
Farley, Pulaski Bell
Fessenbeck, William Lewis
Feuerborn, Albert Thomas
Feuerborn, Anthony Clement
Feuerborn, Elizabeth 'Lizzie'
Feuerborn, Frances Mary
Feuerborn, John Edward 'Ed'
Feuerborn, John Henry
Feuerborn, Joseph John Anthony
Feuerborn, Josephine
Feuerborn, Lewis John
Fishburn, Tol Moore
Friend, Howard Franklin
Gaddis, Thomas Jefferson
Garee, Charles Edwin
Garee, Francis Albert
Graham, Isaac (1860)
Greemore, Charles Augustus
Hall, William Daniel
Harness, William Thomas
Harrington, Jane E. Rainwater
Harris, William Jackson
Hartman, Frank Phillip
Hartman, Philipp Jacob
Haynes, John Allen
Henry, Forrest Lee
Hicks, William H.
Hobaugh, Charles Marion
Hobaugh, Nelson Leroy
Holmes, Philmer Archie
Holsonbake, Louis Devore Rev
Hopper, George Washington
Hopper, Jasper Virgil
Hutchin, Stephen W.
Jackson, John Arthur
Jackson, Ransom Jefferson
Keller, Edgar Josiah
Keller, Edgar Trotter
Keller, Elizabeth
Lewis, Addison Peleg
Loeffelholz, Anton 'Tony'
Loeffelholz, August
Loeffelholz, George Joseph
Loeffelholz, Henry
Loeffelholz, John Joseph
Loeffelholz, Michael 'Mike' Christopher
Long, Martin Daugherty
McKeel, William Bryant
McQuilliams, John Royal Riley
Medearis, John Wesley
Miller, James E.
Motsenbocker, John Davis 'Dee'
Motsenbocker, Joshua Jacob
Murnan, John Carley
Murnan, Randolph Jasper
Murnan, Ruben Clark
Myers, Washington L.
Newvill, Abram
Newville, Jeremiah Merviebla
Olson, Anders Thurman
Owens, John Wylie 'Whiskey'
Pearce, Christopher Theodore
Pidcock, John Casper
Puryear, Henry Francis
Rose, John Henry
Roselius, Charles Monroe
Roselius, John Augustus
Roselius, William Robert
Snow, Henry Thomas
Stone, Thomas Jefferson 'Jeff'
Tate, Nathan Greenville
Thompson, Allen Jewel
Thompson, James Andrew
Thompson, James Galleo
Thompson, Thomas H.
Townley, Nancy Jane Essman
Trammell, George Washington
Upchurch, Rufus Winfield
Upchurch, Thomas Green
Vandaveer, William Josiah
VanWinkle, Alpha Payden
VanWinkle, Charles Ransom 'Rance'
VanWinkle, James William 'Willie'
VanWinkle, William Amber
Vincent, William Garland 'Garl'
Wallace, Newton Lafayette
Wantland, Charles Fleming
Ward, Benjamin E. (Dr.)
Ward, Clarence Franklin
Ward, Solomon Alexander
Ward, William M,
Warner, Charles Oather
Watkins, Moses Columbus
Watkins, Thomas Jefferson
White, Thomas Jefferson
Willcox, Joseph Levi
Willcox, William Thomas
Williams, Joseph Francis
Williams, Thomas Dawson
Williams, Walter Albert
Williamson, John Pleasant
Willis, Charles Nathaniel
Wood, Eurastus Urial
Worden, John Newton
Work, Nancy Jane Douglass
Yarberry, John Newton

Red Dirt, River, and Rails, Volume III
Early-Day Settlers
to Southern Cleveland County,
Oklahoma Territory
by Mae Davenport Cox

Published by Southern Cleveland County Historical Society
First Edition April 2016
174 Settler Families are portrayed in the book...
250 pages, 8-1/2 x 11 inch pages, soft-back cover
These are families who migrated to southern Cleveland County back in the 1890s and early 1900s. They came by covered wagon... some by horseback or train. They staked a claim in the Runs of 1889 or 1891, or bought land from someone who had made the runs. They cleared land and planted crops, built cabins and barns, and raised their children. Many died in this area and are buried in little rural cemeteries. Photos of their headstones are included in their stories.
Stories are one-or two-pages in length and include biographies of the man and his wife/wives. Every effort was made to find family members to help with stories. Olden-day photos, when available, portray family members.
Section maps provide details of land patents issues to families, along with legal descriptions of their land. Tax records and census records were used to determine just where the family was living.